Shawn E. Powell, DDS, MS
Dr. Powell prides himself on taking the time to get to know all patients and their families, and working diligently to provide personalized orthodontic treatment.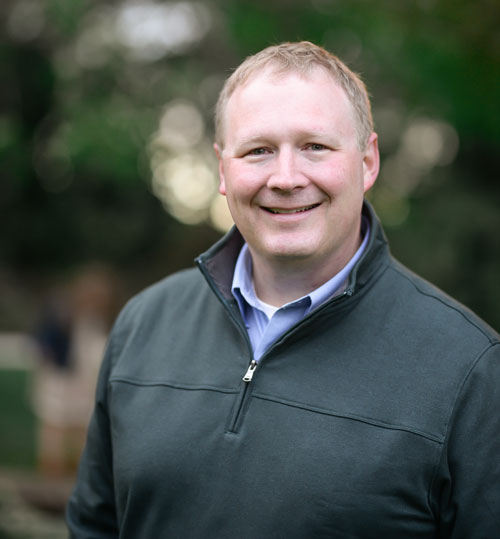 Dr. Powell and his family love all things Papillion! He and his wife, Alicia, have been Papillion residents since 2012 and have added two children, Ainsley and Graham to their family since. Having grown up in rural Nebraska, the Powells enjoy the small town feel and sense of community that Papillion offers. Some of their favorite local activities include attending the annual Papillion Days Festival, Winter Wonderland and swimming at the Papio Pool.
Dr. Powell is a dual trained specialist, having completed separate residencies in both Pediatric Dentistry and Orthodontics at UNMC. His extensive training combined with having treated thousands of children from birth to adolescence makes Dr. Powell uniquely qualified to diagnose your child's orthodontic needs. He can tell you when early treatment is necessary and more importantly when it is not. This will help you achieve optimal results in the most efficient manner!
Following dental school, Dr. Powell joined the U.S. Air Force Dental Corp. He is honored to have served at both Offutt AFB and Tinker AFB in Oklahoma as a Captain in the USAF. Dr. Powell has also held clinical teaching appointments at both the UNMC College of Dentistry and the Creighton University School of Dentistry. This has given him the opportunity to mentor many Nebraska dentists and dental specialists. Dr. Powell has been a board-certified diplomate of the American Board of Pediatric Dentistry since 2008.
At Papillion Orthodontics, we look forward to meeting you and helping you to achieve your best smile!